By CKMOVA |
27
April 2023 |
0
Comments
CKMOVA Global Exhibitions 2022
Looking back in 2022, CKMOVA has successfully appeared in many exhibitions around the world. In the exhibition, our products have attracted many customers to visit and experience with their high-tech appearance design, excellent and stable recording experience, high-quality and high-level material structure.
And also
received a satisfactory evaluation
from users.
(1) HKCCF 2022
At the Hong Kong Computer Communication Festival in August, the rich product line enabled CKMOVA to meet the needs of computer peripheral products at the same time. Studio microphones and conference microphones were
popular for users.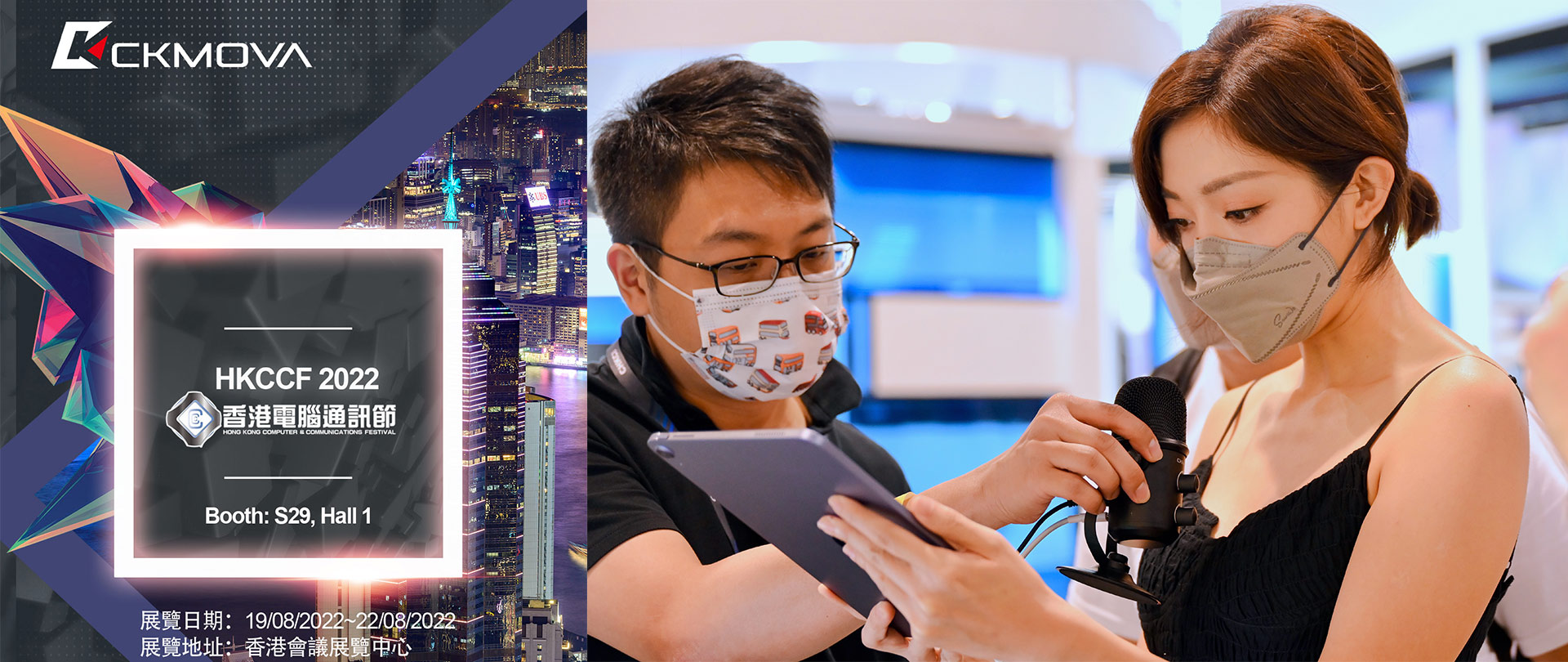 (2)
DOSS Vaganza 2022
At the DOSS Vaganza exhibition in Indonesia from September to October, CKMOVA made its debut in the local offline professional exhibition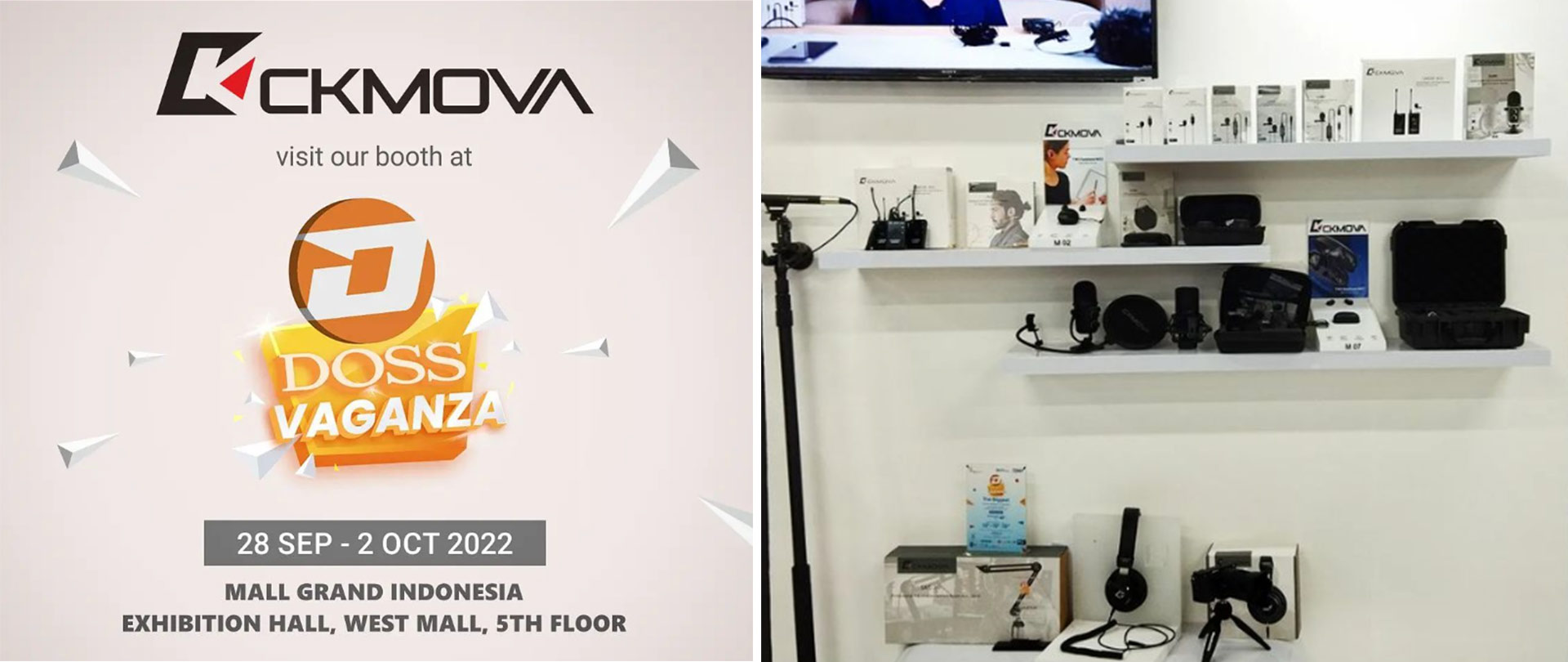 (3)
Taipei Photography & Video Device Exhibition 2022
At the
Photography & Video Device Exhibition
in October, CKMOVA met the shooting needs of most creators with its two product lines of microphones and earphones
(4)
HKTDC 2022
At the Hong Kong Autumn Electronics Exhibition in October, CKMOVA has consumer-grade and professional-grade microphones and earphones to meet different budgets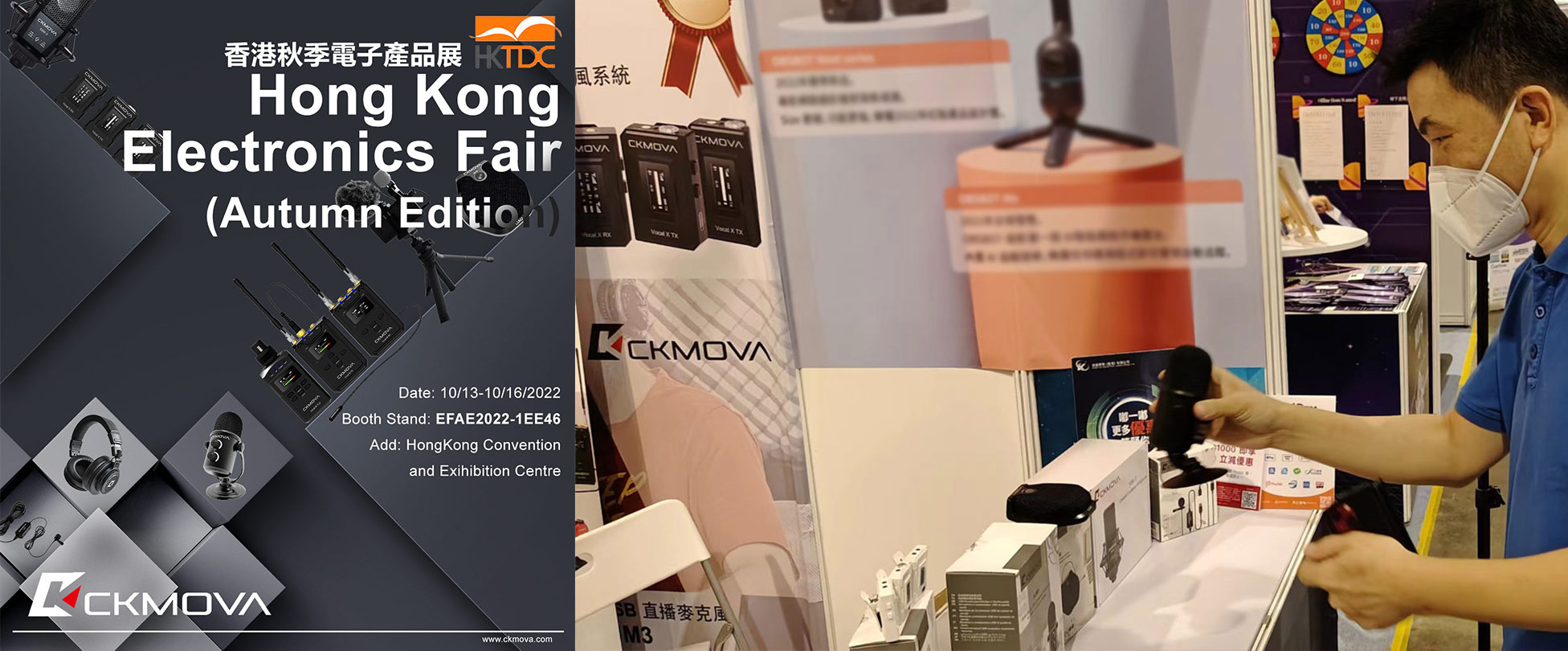 With the arrival of 2023, CKMOVA will have more exhibition arrangements, please follow us to get the latest consultation!!
Leave a Reply
Your email address will not be published.Required fields are marked. *